Aluminum Cutting CNC Router 3020 Mini for Soft-metal
| | |
| --- | --- |
| Tipo de Pago: | L/C,T/T,D/P,Paypal,Money Gram,Western Union |
| Terms of Trade: | FOB,CFR,CIF,CIP |
| Cantidad de pedido mínima: | 1 Set/Sets |
| Plazo de entrega: | 10 días |

| | |
| --- | --- |
| Paquete: | Plastic film packaging and Wooden case for 3020 Engraving Machine CNC Router. All mini cnc wood router are packed with standard inner plastic wrap and outer plywood case, inner package would be help to tight all the small parts in the package. |
| productividad: | 100 |
| Marca: | UTECH |
| transporte: | Ocean,Land,Air |
| Lugar de origen: | Jinan, Shandong, China |
| Capacidad de suministro: | 100 |
| Certificados : | CE, ISO9001 |
| Hafen: | Shanghai,Qingdao,Guangzhou |
Descripción del producto
Aluminum Cutting CNC Router 3020 Mini for Soft-metal
Milling and engraving CNC machines allow realizing any of your ideas. All you need is to prepare a model/vector in the program and submit the job to the machine, the rest themselves. Cute looking machine and powerful, the machine is the perfect choice for the jewelry industry. With it, you will be many times more productive, creating high value-added output.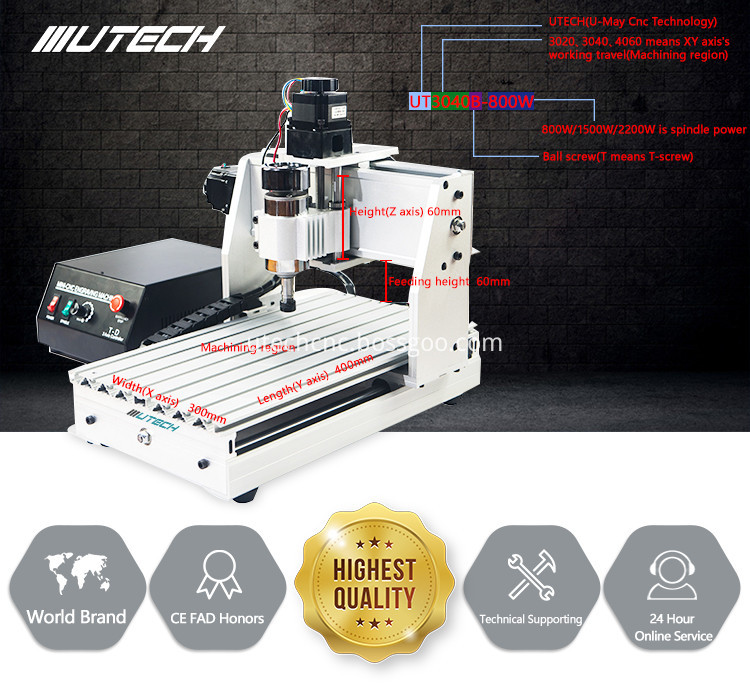 1. Milling and engraving CNC machines allow realizing any of your ideas. All you need is to prepare a model/vector in the program and submit the job to the machine, the rest themselves.
2. UTECH 3040 3axis 800W - is a professional mini- size machine with working area 300 x 400 mm (30 x 40 cm). Has the most powerful ruler in the spindle: XYZ. The spindle has a water cooling - it provides reliability and long service life.
3. Difficult to think of the problem, which cannot handle this car. The only limitation to the possibilities in front of large and heavy brethren: Stage size and speed of processing, and in the aggregate: functionality, compactness and price - out of the competition.
4. The machine can easily be placed in a small workshop or home. Will apply for relief 3d- treatment (three-dimensional objects, reliefs, souvenirs, cliche), engraving (personalization items, creating labels, jewelry, engraving PCBs), all types of cutting (letters and labels, signs, models), drilling.
Number
Name
Parameter

1

Max Working Travel

210*300*60 mm

2

Machinable Material Thickness

≤70 mm

3

Dimensions

440*310*290 mm

4

Frame Material

6061-T5 Aluminum Alloy

5

Track Type

Chrome-plated+Linear Bearing

6

Spiral Type

T-screw, the diameter of 12 mm, Thread pitch 2 mm

Ball Screw, the diameter of 12 mm, Thread pitch 4 mm

7

Mechanical Resolution

XYZ Axis: 0.0025 mm/step

8

Positional Accuracy

0.05 mm

9

Spindle Motor

2-300 W DC Spindle

10

Revolving Speed

11000 RPM

11

Holder

ER 11 (3.175 mm, 6 mm)

12

XYZ Motor

Stepper Motor JK57HS41-2004XB-01AF

13

Stepper Driver

High performance, independent of each axis

14

Feed Rate

1500 mm/min

15

Communication Interface

USB 2.0

16

System Requirement

WIN-XP or WIN-7

17

Instruction Code

G code/.nc/.ncc/.tab/.txt

18

Working Voltage

Input 85 V-240V AC (400 Hz)

19

Operating Environment

Temperature: 5℃-40℃, Humidity: 35%-80%

20

Packaging Size

22 Kg (51*40*38.5 mm)

Ⅰ. Advertiding industry
Ⅱ. Creative workshops
Ⅲ. Jewelry/Designer items
Ⅳ. Merchandise
Ⅴ. Interior and decor elements
1. Used in pvc, acrylic, organic glass, double color board, engineering plastic electric wood, solid wood, and other soft metal materials.
2. Graphite electrode processing, carving pcb circuit board, wood model mold crafts.
3. 3D sculpture of aluminum alloy, copper and other metal materials according to the feed rate.
4. Can be used as a simple three-dimensional numerical control platform, such as numerical control point glue, numerical control positioning, metal marking.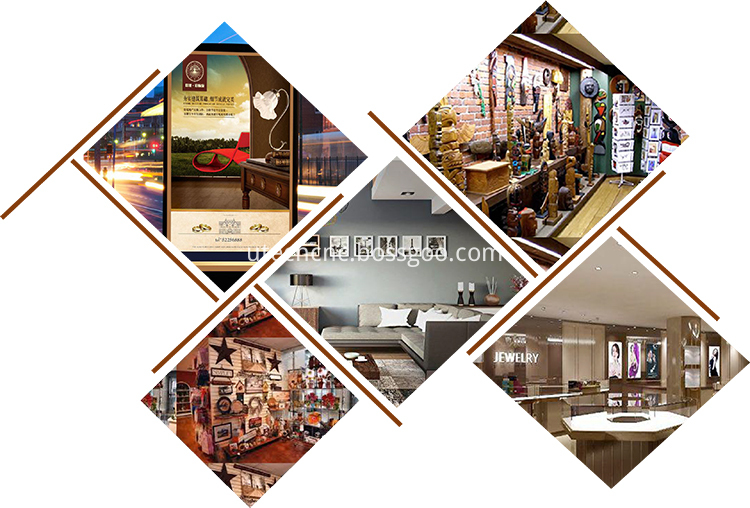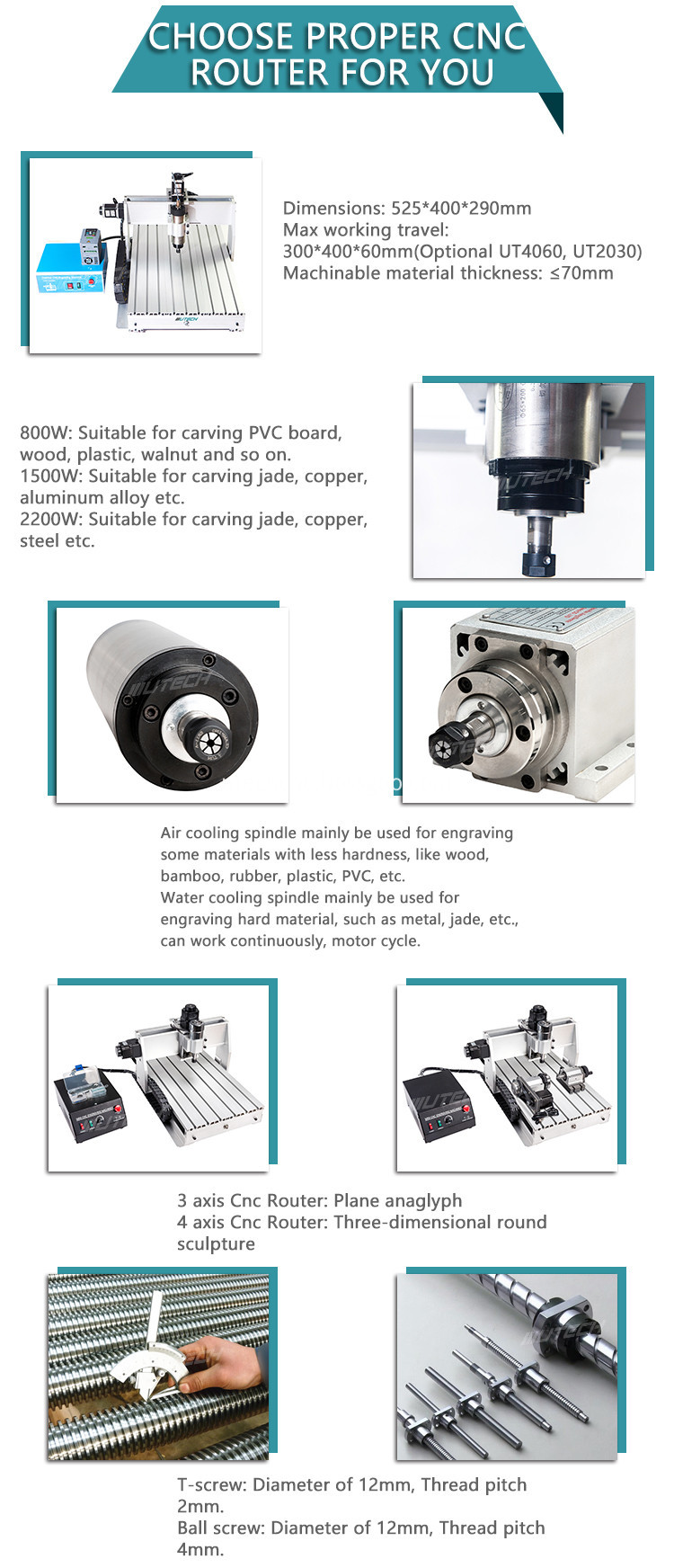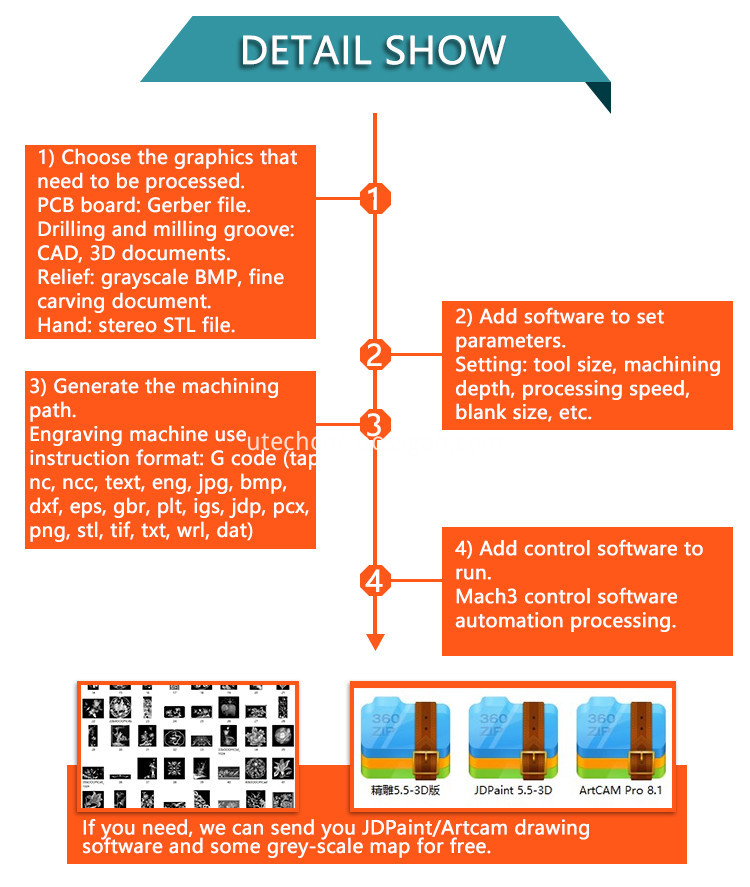 1× CNC 3020 Engraving Machine
1× Control Box
1× Parallel Port Cable 25 pin
1× Power Cable
1× Tool Box and Tools
3× Axis Motors
1× Tool Auto-checking Instrument
1× Rotation Axis (Optional)
1× CD of manual and software Mach3 (If not get, may be lost in customs, please contact us.)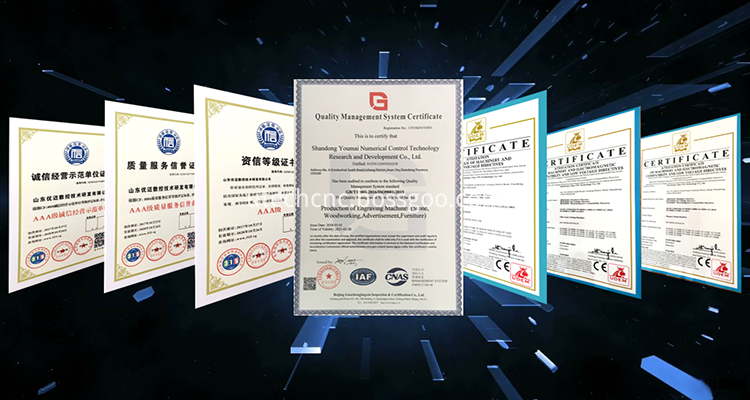 ❶ AAA credit management demonstration unit
❷ AAA quality service reputation enterprise
❸ AAA credit rating enterprise
❹ Quality Management System Certificate
❺ Attestation certificate of machinery and electromagnetic compatibility and low voltage directives -- Fiber Laser Cutting Machine&Plasma Cutting Machine&Cnc Router

Shandong U-MAY CNC Technology CO., LTD.
Shandong U-MAY CNC Technology CO., LTD. Is located in Jinan, the spring city of China.The brand name on the market is UTECH, which is a new brand launched by the company since its construction in 2014.The main products of the company are CNC machine tools, laser engraving machines, plasma engraving machines,fiber laser marking machines, etc. Regarding products, we have been adhering to the business philosophy of "Smart Solution,Better Tomorrow", aiming to provide the CNC engraving machines with high quality and excellent guarantee for the whole world.
In recent years, our company has followed the development of The Times and entered the transition period. By 2019, our carving machines are more actively sold to North America, the Middle East, Western Europe, southeast Asia, Africa, South America and other regions, and have a stable dealer agency in some regions.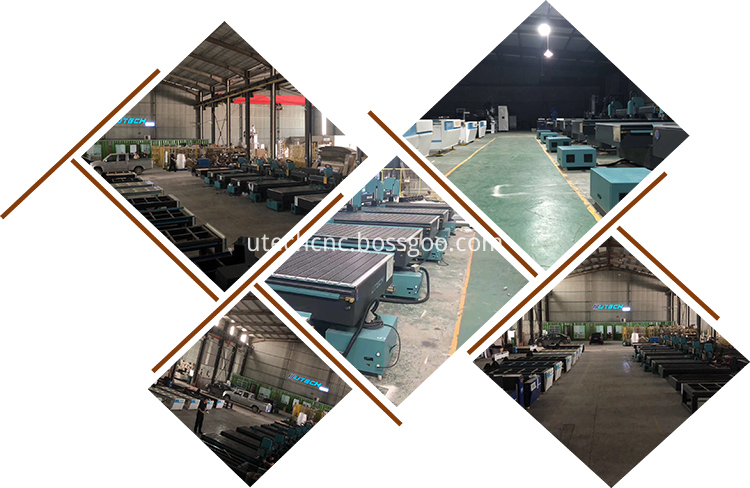 CNC Router 3020 Mini is one of the hot sellers in our Woodworking Cnc Router for export. For acrylic, this desktop engraver can make showing stand, spectacle frames, light box, gift box, aquarium, desk/table, storage box, stationery, mini luminous and so on. UTECH have Cnc Router Series, include Mini Desktop Cnc Router, Advertising Cnc Router, Woodworking Cnc Router, Professional Stone Cnc Router, Sign Cnc Router, ATC Cnc Router; Vision Localization/CCD Series include Cnc Router With CCD, Oscillating Knife Cutter with CCD.The above are some carving patterns, such as aluminum board cutting, luminous characters, PVC board cutting, wood carving, stone carving and so on.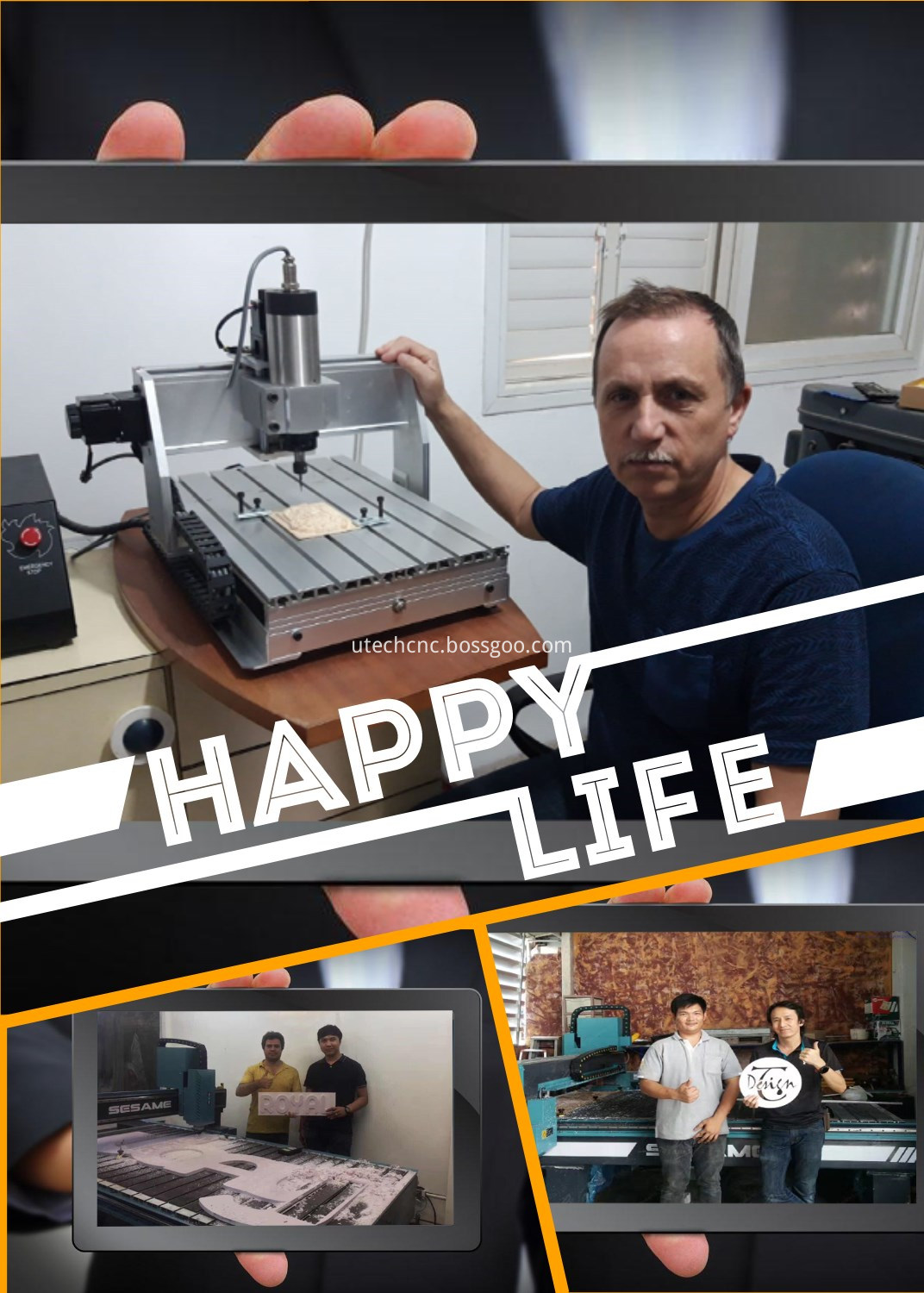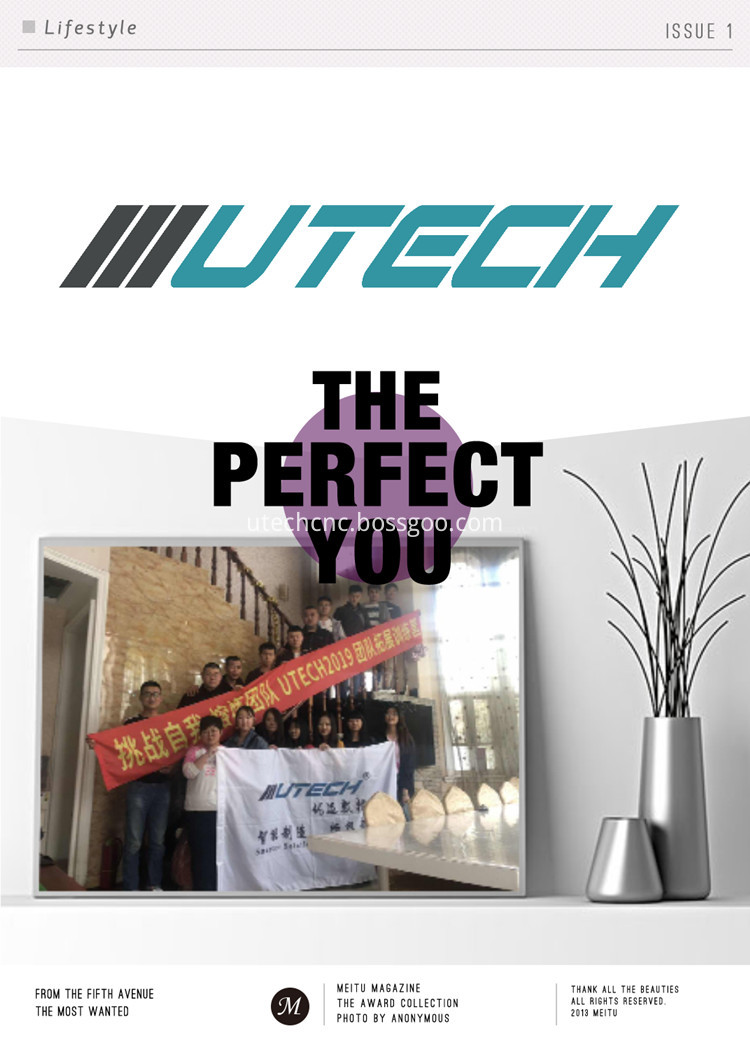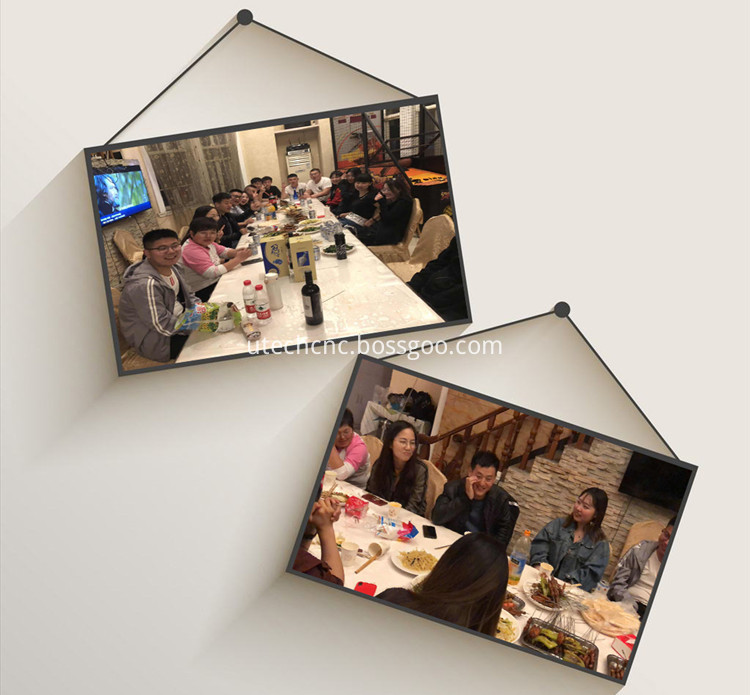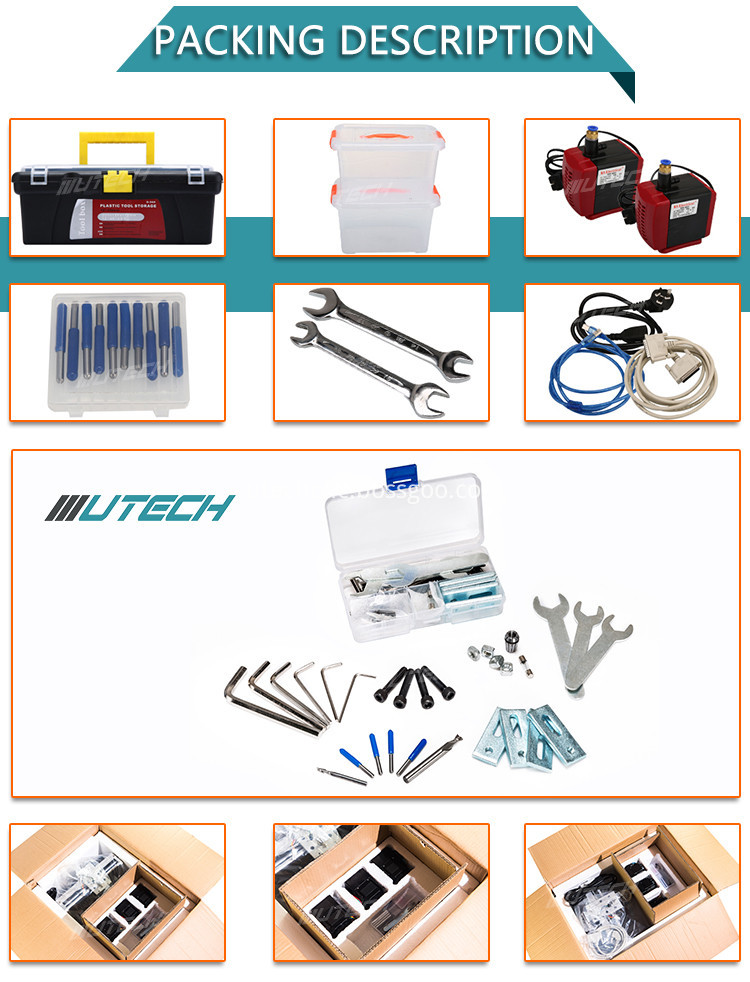 1. How to guarantee the product to me? Is the purchase procedure complicated?
After you purchase Mini 3020 Engraver CNC Router, we will keep in touch with you.The specific delivery process is in accordance with international trade practices, you can rest assured.If there is any doubt on some matters, the two sides can negotiate and deal with it.
2. What should I do if the product is found defective upon receipt of the goods?
Under normal circumstances, we will make strict inspection and test before the product leaves the factory. Video inspection is allowed if conditions permit. If you have time, you can come to our factory for on-site inspection. We will mail the missing parts and components in time.
3. How is the product packaged?
Product packaging is divided into three layers. The outer box is made of wood craf t box. In the middle, the machine is covered with foam to protect it from vibration. The inner layer is waterproof and moisture-proof with thickened plastic bags.
4.Why can you trust us?
Our products are of high quality. We import important parts and components from Taiwan, Japan, etc., and have a series of relevant certificates as the basic guarantee. The whole process of assembly and processing has a full range of monitoring. In addition, the after-sales treatment is quite rigorous, and we will have technical staff to answer questions online in time.
5.What kind of factory is it?
Our company belongs to typical industrial and trading a shape, a statement that it is very important, because the factory can control the machine quality, and trade departments can correct fully introduce to the buyer, integrating two department, not only guarantee the product quality, and can do real-time docking factories and sales staff, saving problem to deal with the wait time for you.
Shandong U-May CNC Technology Co., Ltd.
Shandong U-MAY CNC Technology CO., LTD. Se especializa en la investigación, desarrollo, producción de CNC MACHINE. Nuestra marca "WIN" "UTECH" tiene una reputación considerable en los productos domésticos similares, que ha sido ampliamente utilizada en muebles de madera, publicidad, regalos artesanales, embalaje e impresión, logotipo, etc. Nuestros productos han sido exportados a muchos países y regiones como Europa, Rusia, Asia, África. Estamos comprometidos con la filosofía de gestión empresarial "Integridad, innovación constante, comunicación efectiva, servicios de calidad" y el objetivo de "Cliente de servicio técnico", pero también una gran atención al diseño, fabricación, instalación y ajuste del producto. Seguiremos haciendo todo lo posible para mantener un servicio profesional de una parada.
Nombre de empresa: Shandong U-May CNC Technology Co., Ltd.
Representante: Xin Li
Producto / Servicio: Router Cnc , Máquina de corte por grabado láser , Cortadora de cuchillo oscilante , Cortadora láser de fibra , Máquina de corte por plasma , Máquina de marcado láser de fibra
Capital (Million US $): 叁佰贰拾万元整
Año de fundación: 2014
Facturación Annual: US$1 Million - US$2.5 Million
Porcentaje de exportación: 71% - 80%
Volumen Total de Compras anual (Millones de dólares EE.UU.): US$2.5 Million - US$5 Million
Número de Líneas de Producción: 5
Número de empleados para investigación y desarrollo: 21 -30 People
Número de empleados para control de calidad: 5 -10 People
Servicio del OEM proporcionado: yes
Tamaño de la fábrica (metros cuadrados): 1,000-3,000 square meters
Ubicación de la fábrica: No. 6-8, Industry South Road, Licheng District, Jinan, Shandong, China (Mainland)
Persona de Contacto: Ms. Sofia
Número de Teléfono: 86-186-63716521